It was a day when Murphy's law was at work. Makeup was supposed to start at 10am at Jesy's studio. Kuya Pau, Jesy's cousin, and Ate Mary was supposed to pick up the white dress from the couturier at 9am. The dress was finished, but it was too dirty to be worn. They didn't get the dress and didn't pay the designer. Who would deliver a dress that's not clean right, specially on the day of the wedding? So they went to Trinoma to get something for Ate Mary to wear. It took them quite some time so they got back to their condo at around 1:30 pm. Jesy worked on Ate Mary's makeup at once. They finished at 2pm and we were set to go by 2:30pm.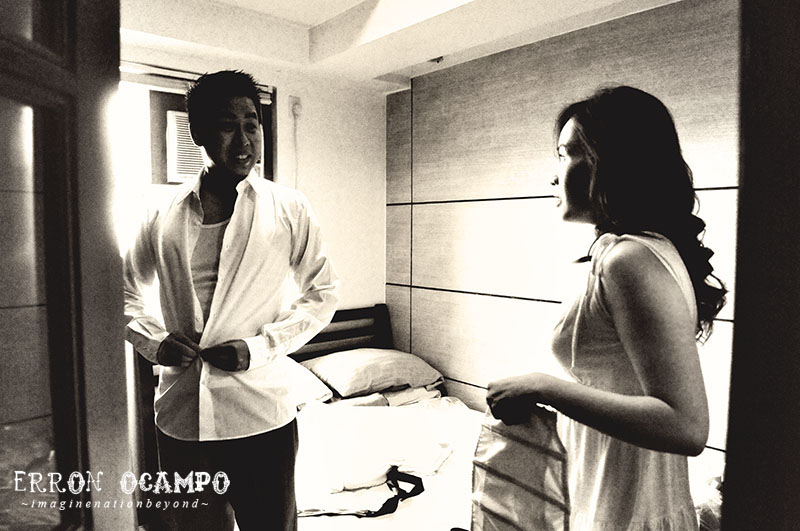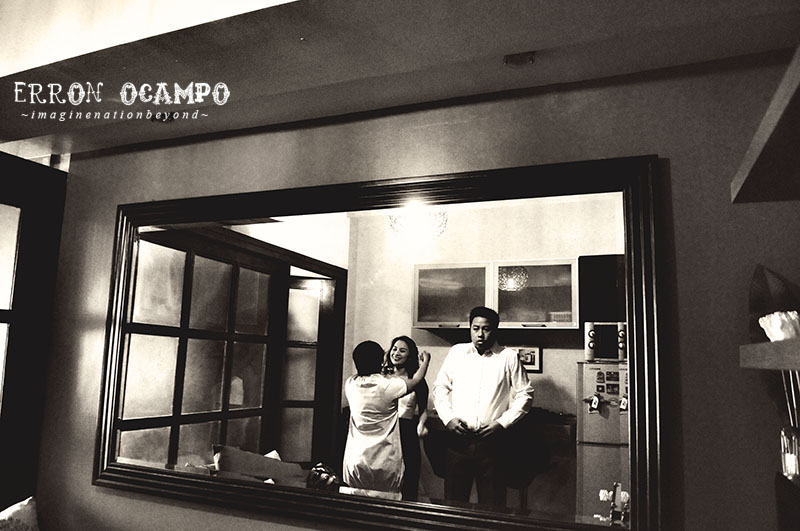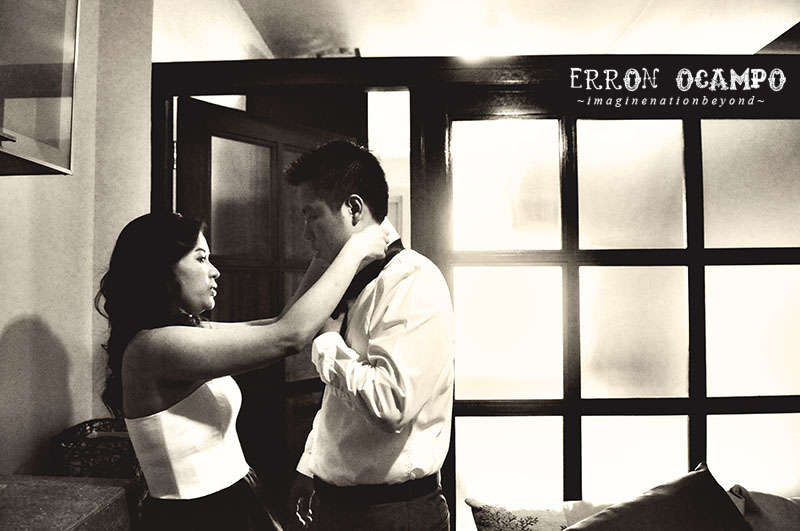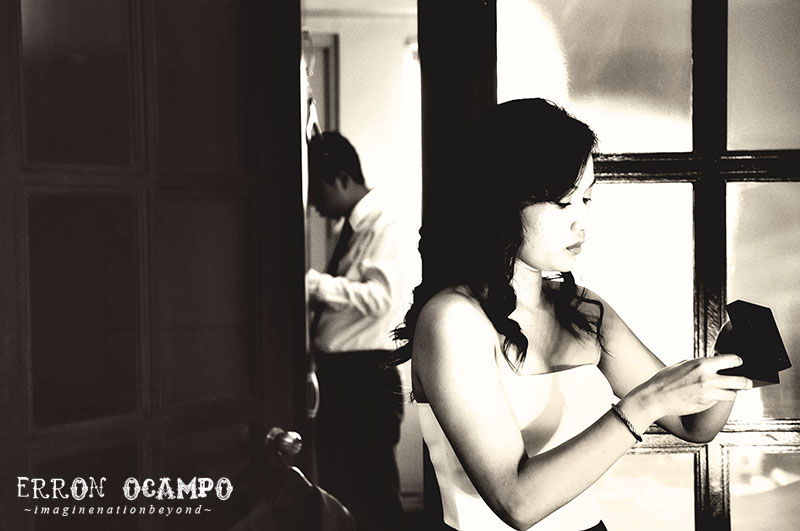 The wedding was at 3pm at the Makati City Hall and we'll be coming from Ortigas. On our way to Makati via EDSA, it was raining so hard that the visibility was very low, and as expected, the traffic was really really bad. I would have taken a photo if I wasn't driving and if we weren't in a hurry. I was slithering our way thru the traffic with the car's hazard lights blinking, taking every turn between cars and even driving on the bus lane just to get there faster. We were in two cars, the "bridal car" went ahead to the city hall and Jesy and I were on our way to Teddy Manuel's shop to pick up a bouquet we asked him to do. But the wedding was at 3pm and it's already past 3 but we're still on South Luzon Expressway. Getting to Teddy's shop and to the city hall would take about an hour more. The "bridal car" was already there and we decided to not go to Teddy anymore and went straight to the city hall.
On our way to the city hall, we got lost. Thanks to all the one way streets, we had to go around 3 times just to get to the entrance of the city hall's gates. We finally got to the courtroom and it was almost 4pm. The judge had already started briefing the couple and stuff. When we got there, the real ceremony started.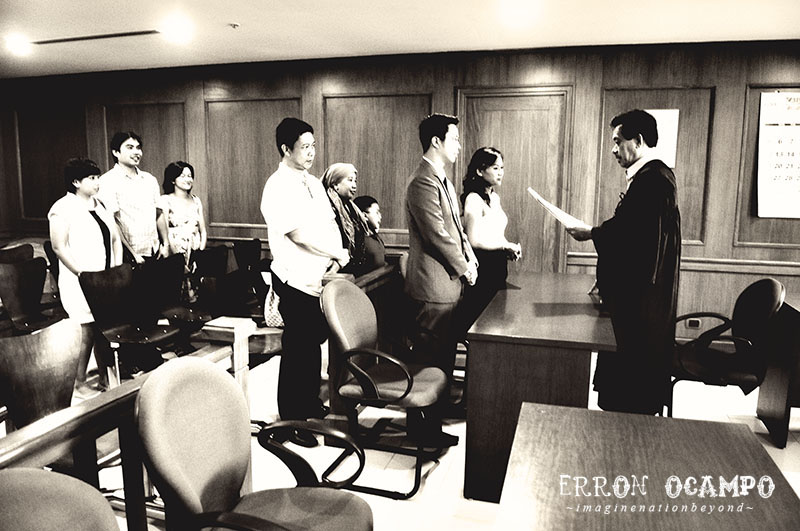 It was a really intimate affair. Actually, the only one's who would have been at the ceremony were the witnesses, one ninong and a ninang. But when we found out, we told Kuya Pau and Ate Mary that we should be there. And of course Jesy and I offered our services to make the day even a bit more special. Also Jesy's brother, Adam and his wife, Ate Leah, was there.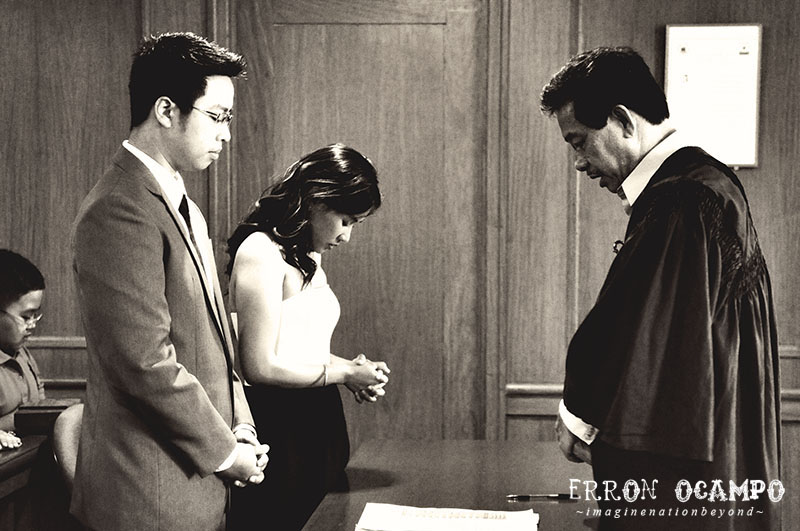 The judge started the ceremony with a little prayer for the couple.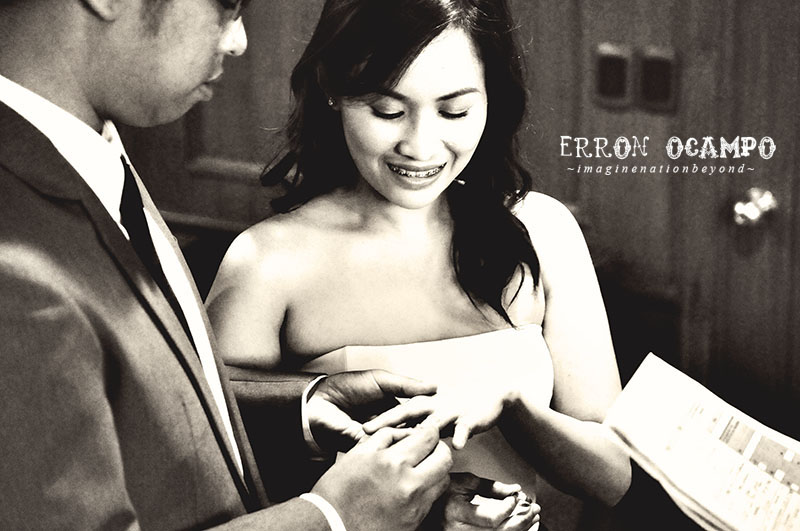 I hear vows exchanged a lot of times, but it really is different when the people giving them are people you know. When they were giving their vows, I suddenly felt surreal. I thought to myself, "wow, they are actually getting married…" and goosebumps followed that.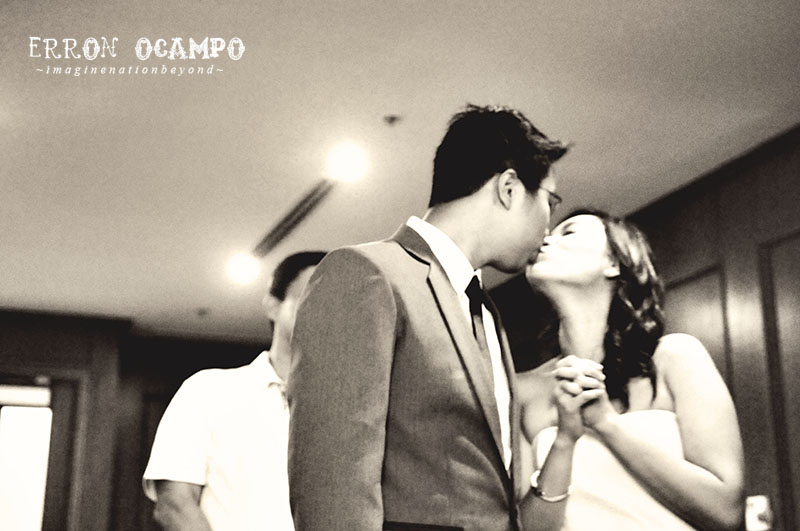 And of course, the kiss.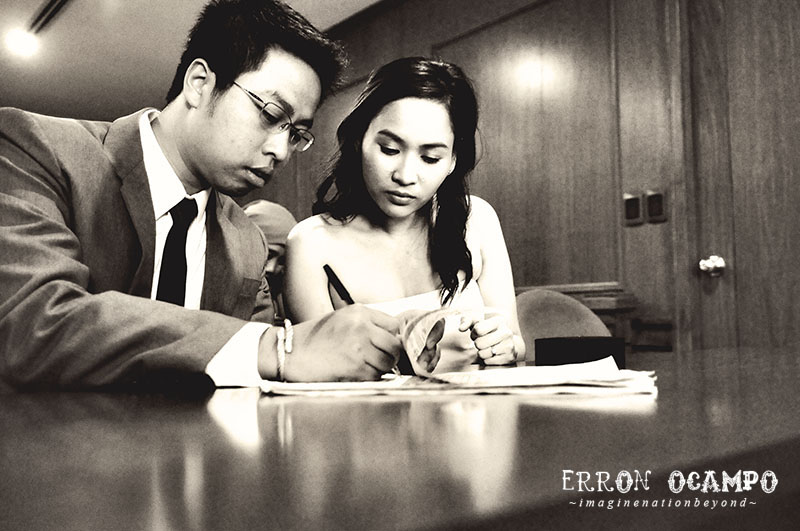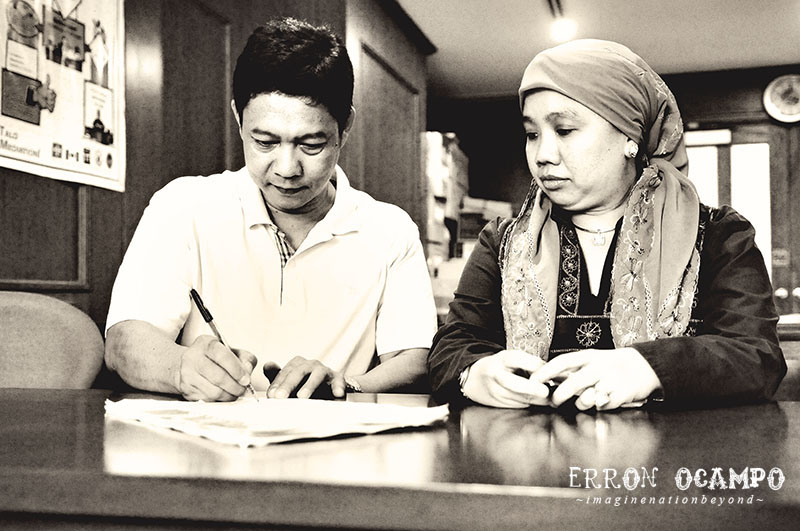 The only pair of ninong and ninang.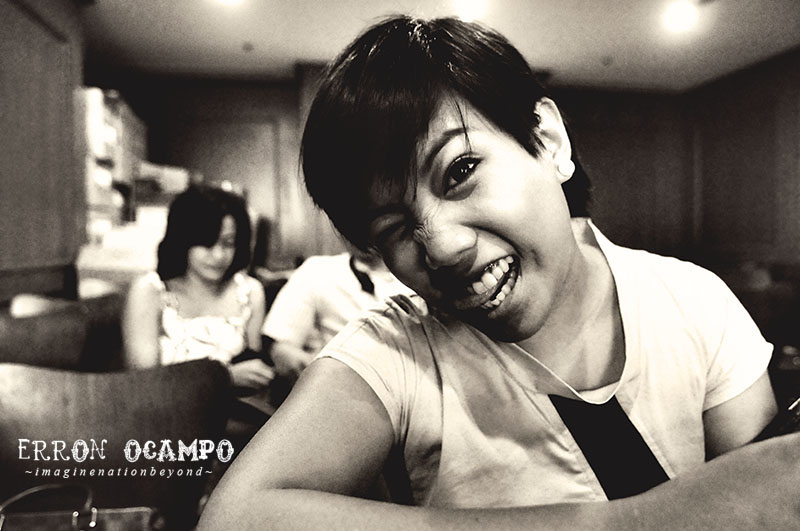 Jesy while waiting. 😀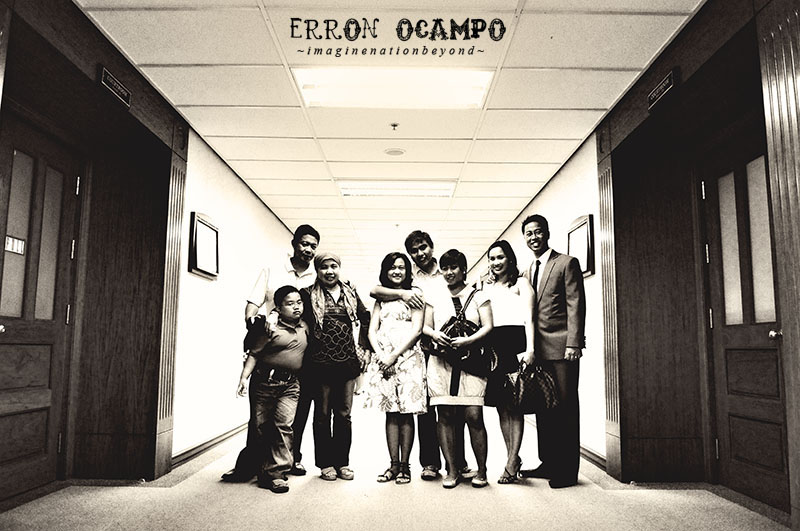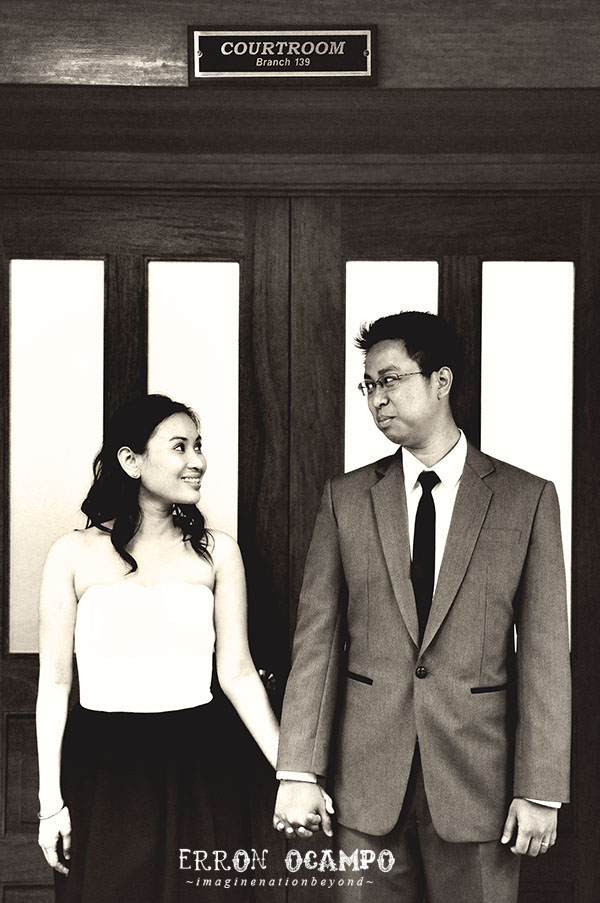 Some portraits of the couple.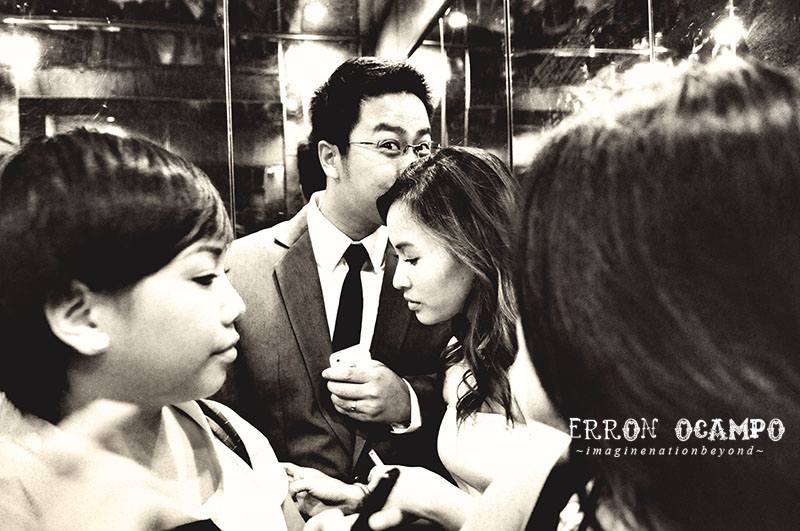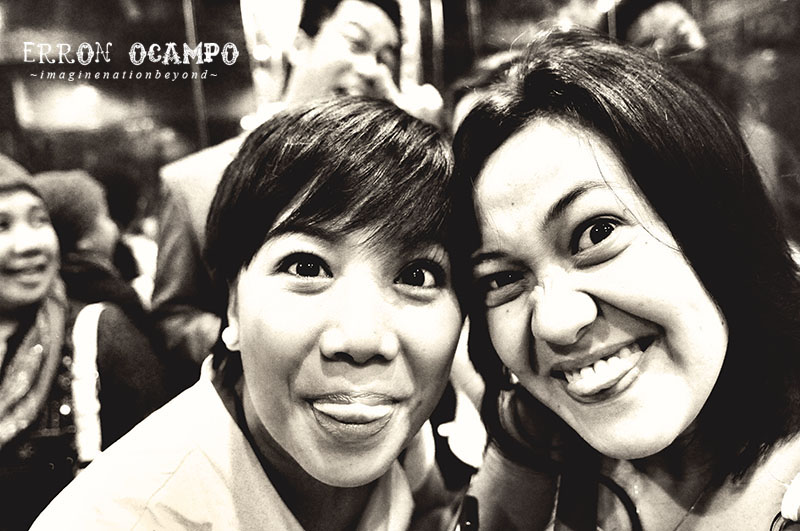 After the ceremony, fortunately, Murphy has left the building. It was like everything was just a test. When we got out of the city hall, it was no longer raining. Then we were on our way to Le Souffle at Manansala in Rockwell where we had dinner. I had ostrich steak, it was yum and funky! The meat fibers were thicker than beef and a small size would fill you up.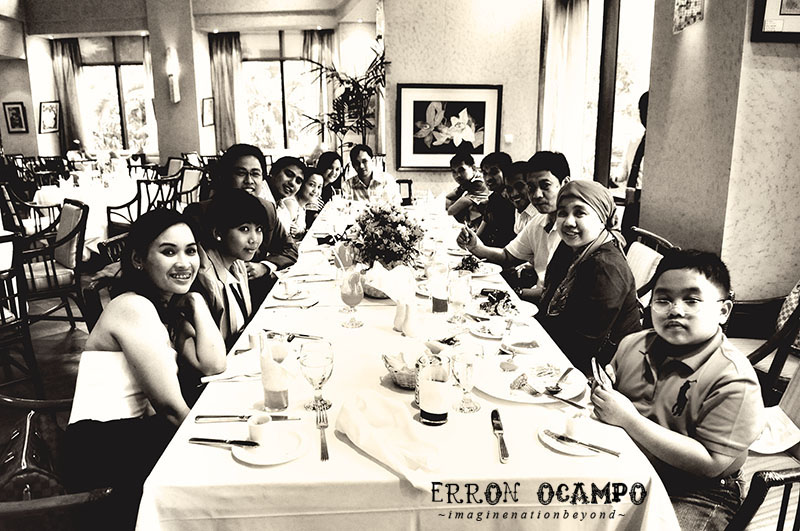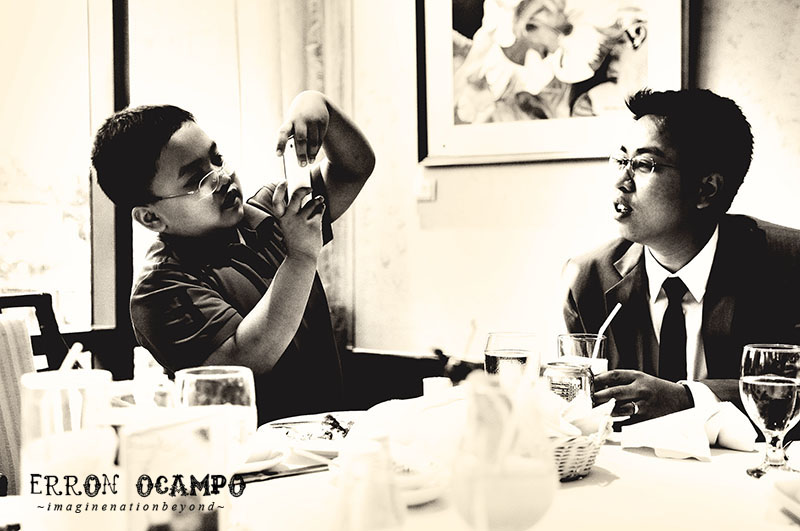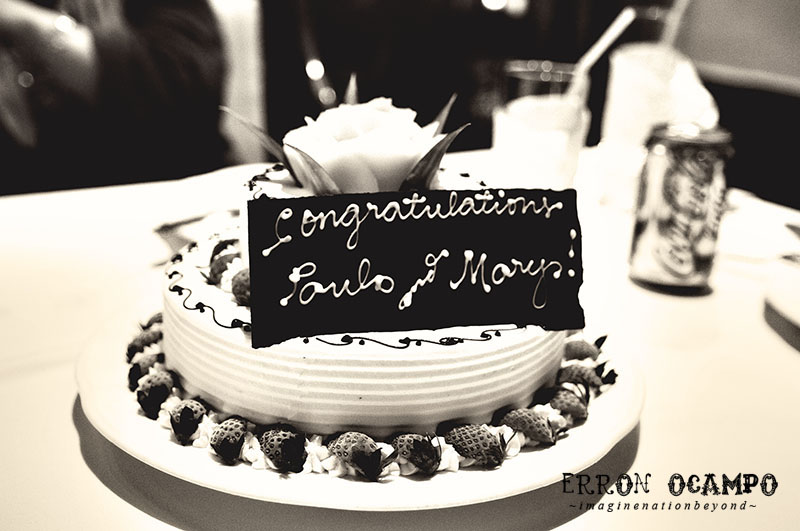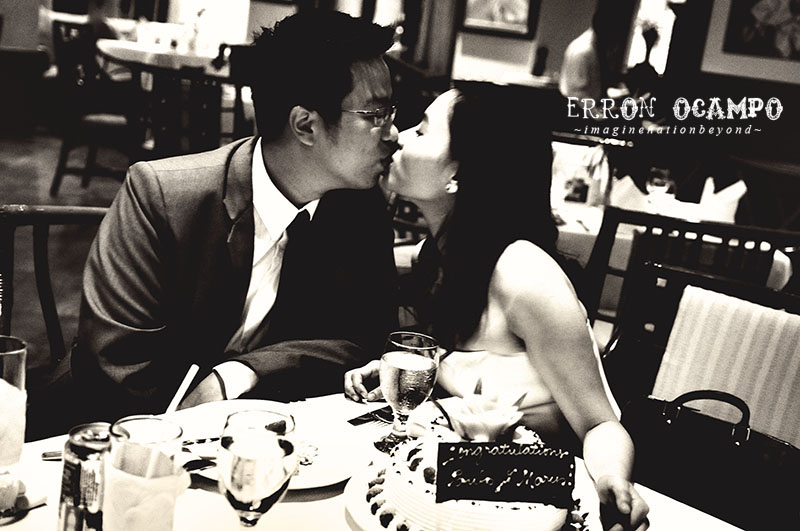 Congratulations Kuya Pau and Ate Mary!!! 😀